Happy Friday Everyone!
I am glad it is Friday. I have a lot to get done this weekend. I have to make 2 boxes for some cards a lady purchased. I also have to make my swap for Monday as well as some challenge posts for this weekend and next week.
We had good news on Wednesday evening. We found Beaker. He showed up here and spent some time in the garage. Chris noticed signs of him last night. He then flushed him out of the garage and Beaker came charging into the house. He would not let anyone near him last night but he is better today. Jess is glad he has shown up.
My card today is for several challenges. I started with the
Dazzling Diva Challenge
.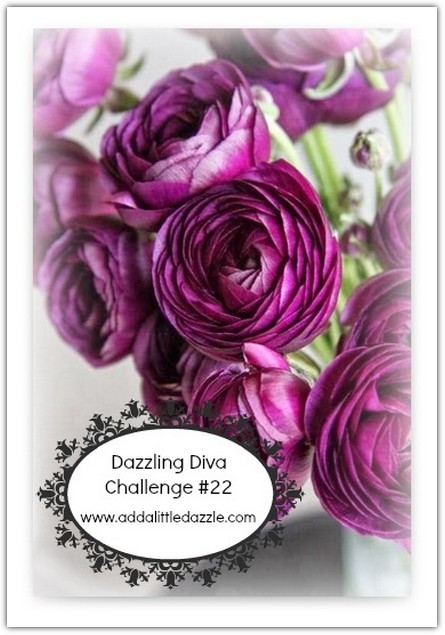 I went looking and I had a purple metal sheet so I punched some scallop circles to make some flowers.
Now that I had some flowers I had no idea what to do with them. I went looking for a sketch for some inspiration. I found a fun one at
Freshly Made Sketches
I liked this layout and decided it would be perfect for what I wanted to do. Here is what my final creation looked like.
inside of card and envelope
I hope you enjoyed my card today. Since I was babysitting last night I basically put my card together in under 15 minutes. I have to practice as a swap I signed up for at Convention is clean and simple with a Wow and has to be created in around 10 minutes. Now I need to get the Wow in there.
Thanks for visiting me today. What are your plans for today? I hope they include something fun. Have a Fabulous Friday!
Robbie